Relocation. Business. Investments. Education.
About company
Slovakiainvest Group of Companies is one of the leading players in the Slovak market of services for foreign customers. Regardless of whether you want to move to Slovakia, offer your services or goods from another country to potential partners in Slovakia, do business or study here, or if you already live or do business in Slovakia, in our person you have found a partner who will help to you in your intentions regarding Slovakia and business development in other EU countries.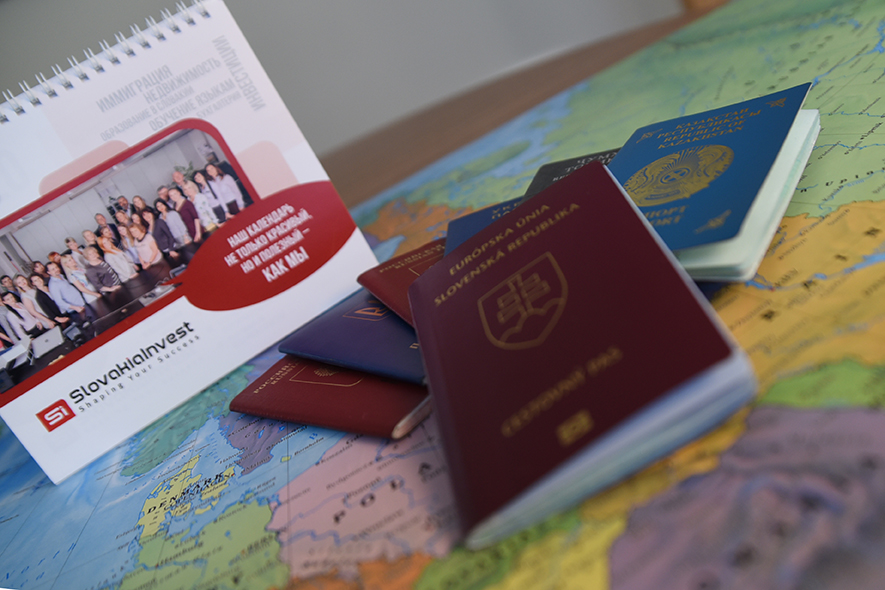 Guarantee of obtaining a residence permit in Slovakia or a full refund
In the market for accounting services
We provide migration services to Slovakia
Our customers paid fines for our mistakes in accounting or in the migration police

Failsafe residence permit
For ten years, our clients have not received a single denial of migration service
Honesty and Decency
We openly provide all information without concealing details and future obligations.
Individual approach
We will solve any non-standard question or problem based on your needs

Availability
We are always there, you can contact in any way convenient for you.

Registration of a residence permit in Slovakia for business, work, study or family reunification, with the prospect of obtaining permanent residence and citizenship

Full support for the business, including the whole range of accounting services, reporting, payroll, solving any unusual situations

Investment projects and general analysis of the investment environment. Ready-made working business offers that do not require additional investments.

Higher education in state universities of Slovakia. Assistance in obtaining a student visa and all necessary documents.
Current real estate offers in Slovakia. Real estate market research and registration of a mortgage loan.

We will be happy to assist you in all matters related to staying and establishing a business in Slovakia.
First consultation for free